WELCOME
Thornton-le-Street History Group launched its Heritage Lottery-funded archaeology and history project with an Open Day in the village hall in February 2017. The day attracted a large number of people from across Yorkshire and beyond who were excited to see the scope and the possibilities of community archaeology, and were encouraged by the professionalism of the team. Over the last two years, this project has provided a great opportunity to gain training and practical experience in archaeological fieldwork and historical research. We thank our volunteers and local supporters, as well as those from further afield who have given so much to the investigation of this beautiful area. The funding came from the National Lottery Heritage Fund and we would like to thank the Lottery players without whom this project would not have been possible.
Much of the archaeological work took place within the boundaries of the scheduled monument of the medieval village and we would like to thank Historic England, landowners, residents within the village, the Diocese of York, Parish Council and the Barkers who gave permission for extensive excavations on their land.
It should go without saying that a project such as this starts and ends with the volunteers who participate in it. A body of people from the local and wider area who give freely of their time to learn, engage with history and make new friends is the lifeblood of community endeavor, and with Roads to the Past we consider this to be the most satisfying and humbling success of our project.
Listen to our project archaeologist Jim Brightman from Solstice Heritage

Hear about some of our finds

Hear about some of the exciting things we discovered

Listen to some of our volunteers
Following the success of our project we are continuing with our community endeavours in  archaeology, history and archive research in the Vale of Mowbray.  Due to coronavirus our summer events have been postponed and we hope to bring you a number of events for late autumn including a talk on the english civil walk, a talk on art and archaeology, a walk around with medieval  Thornton-le-Street with Dr Al Oswald from the University of York and a visit to Kiplin Hall with James Brightman, archaeologist from Solistice Heritage
As we are now self-funding there will be a modest charge for some of our events.  Please join our mailing list or check us out on twitter or follow us on eventbrite
NEWS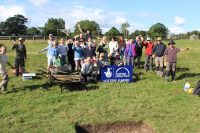 Come hear about our project
Thirsk History Group
postponed until next year due to coronavirus
We have been invited by Thirsk History Group to share our experiences on what we did, how we did it and the benefits it has bought our community… come share our story at Thirsk Town Hall Annexe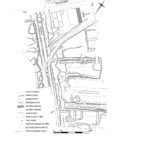 Ramble around Thornton-le-Street
Sunday 04th October 2020 at 1.45 pm
join us for a ramble around the medieval remains of the village with Dr Al Oswald, University of York. Booking essential, there is a £10 charge payable in advance, use the contact button for more information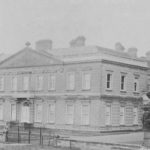 Guest writing on NYCRO's blog
We are delighted to have been asked to provide an article about Woodend for the North Yorkshire County Records Office (NYCRO) Here's the link to our article in the blog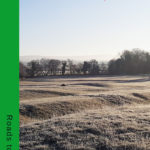 Our publications
Your Content Goes Here
Your Content Goes Here
We are delighted to announce our field report and summary of our work to date at the archives.  Follow the links.  All rights reserved.  Our book "Thornton le Street. The archaeology and history in its landscape" will be published very soon